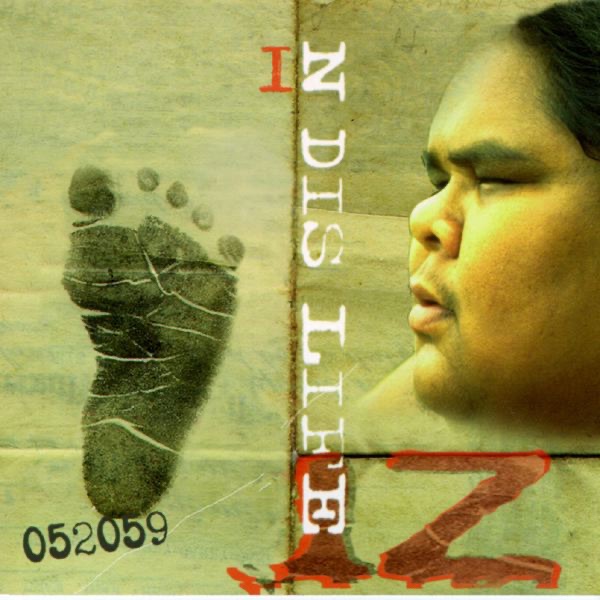 ℗ 1996 Mountain Apple Company / BB
N Dis Life Tracklist:
This man is just amazing, his music just touches you like no other. I will be moving to Hawai'i in the near future!!!
This is the stuff I've been listening to all my life, or at least until I hit middle school. I always listened to the songs off the albums, not off iTunes, but it's nice to know that iTunes has this amazing artist. My favorite tracks: In This Life, Starting All Over Again, and Yokozuna. -- Da GrammarFreak
I was downloding music for a luau party. Another nurse I work with said to try IZ. I never heard of hime before but listened to his music. listening to "In the this life" was the first time I've ever burst into to tears listening to a song the first time. What a lose to the music world. This man had a "voice"
We bought this album when we were vacationing in Hawaii. We were there the week that Israel Kamakawiwo'ole died. The song "In This Life" was playing all over the islands. The warm, rich sound of his voice is so tightly tied to the islands in our memory. We have since purchased more of his albums, but this one remains our favorite. I especially love "Hi'ilawe" and "In This Life".
I love Israel's music! It's so pure and lovely! "Starting All Over Again", "In This Life", and "Mona Lisa" are probably some of his best!
This is an amazing album from an amazing man. Get the song "Living In a Sovereign Land", "Starting All Over Again" and "Yokozuna"
Have been attempting to buy ANY of Israel's albums for two months now. Going round and round with iTunes. Guess they are uninterested in actually making his albums available to actually download.